WhatsApp is now rolling out its Message Yourself feature for users on iOS and Android. The feature was initially part of a beta trial that is now being made available to everyone.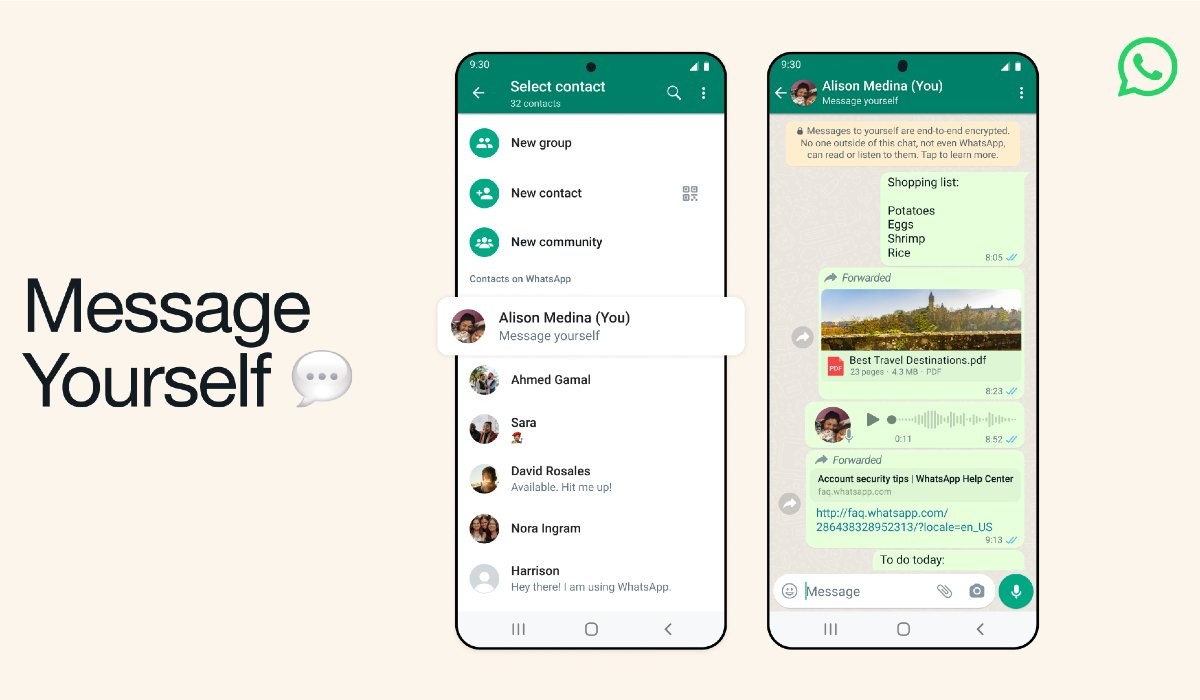 Message Yourself is a feature that lets you, in a sense, message yourself. It's a chat that is only visible and accessible to you and you can post there as you would in any other chat. This can be used to write important notes to yourself, saving web links, or uploading documents and voice notes.
This feature has been available on other platforms, notably Telegram, which has had it since launch. WhatsApp only publicly started testing this feature back in October. Some users have managed to work around its absence in the past by creating a group and then removing other members to essentially create a private chat for yourself.
The feature was unavailable for testing at the time of writing but should be available over the coming weeks.