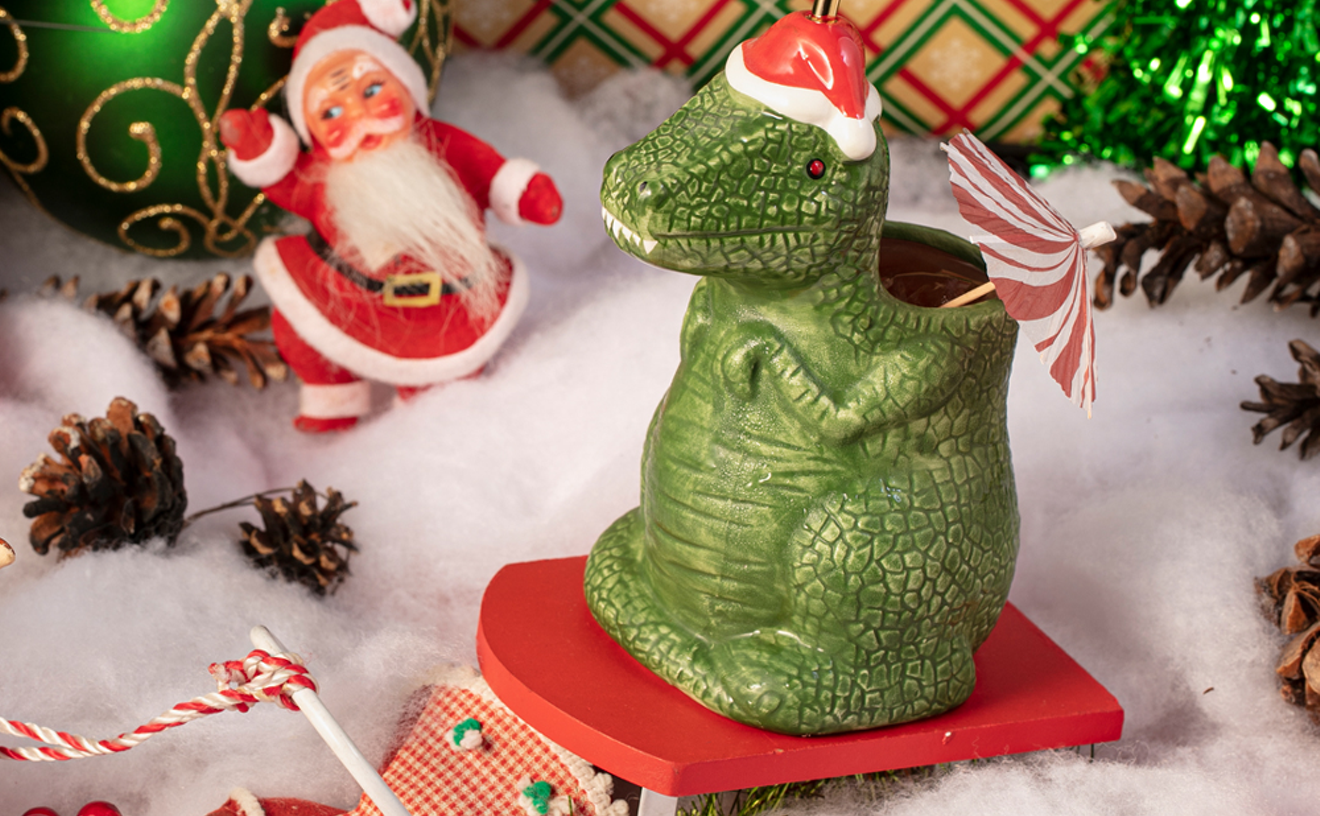 This holiday season, Ponyboy is transforming this season into an aggressively festive pop-up called Miracle on 23rd Street.
The international concept was started by a popular barware brand held in high esteem in the bar service industry, Alex Larrea, food and beverage director, said.
"Miracle got started as a way for them to program this bar called Mace in the Lower East Side in New York City in 2014, and it just kind of blew up and took off and they decided to give other bars around the country the opportunity to kind of franchise and do it," Larrea said.
"We're going to be the only bar in Oklahoma City where you can get this experience. So Miracle is very much like Christmas Vacation. Really cheesy, awesome decorations. Everything's a sight to behold. We're gonna be making some awesome eggnog, mulled wine, snowball old fashioneds, all kinds of neat drinks…Not everybody likes to just sit at home with the family, they want to get out and look at lights and kind of experience whatever the holidays or Christmas means to them, and being the neighborhood bar that we are, we felt that this was a really good fit this year for us," he said.
In addition to the cocktail program, there will be holiday-themed food, including "a leftover Thanksgiving turkey sandwich with cranberry and cornbread dressing and some Christmas cookies and a really bomb pot roast that my kitchen has been working on," Larrea said.
The music, which Ponyboy is also known for hosting, will also be programmed accordingly.
"We're going to do a Christmas-themed, trivia Christmas-themed karaoke. There's going to be a really awesome charity event with the Humane Society on Dec. 2 to kick it off and this whole thing kind of gets us through the whole Christmas season all the way up until New Year's and then we'll go into our Uptown Getdown New Year's Eve experience.
"Ponyboy has gotten really known for its live music. We really want people to come in and just drink cocktails and enjoy the food and beverage as much as all the other stuff…Ponyboy's here all year round, and wants to be your favorite neighborhood bar. That's what we're after. We know we do the dancing and the music better than a lot of people, but we still want people coming in for the drinks too," Larrea said.
Reservations for Miracle on 23rd St. are open online and are encouraged.
"Seating will be limited in order to give people the full experience of a sit-down cocktail service with holiday food and all of that…We do recommend that people prepare to make their reservations ahead of time to ensure that they can get seated when they want to be seated," Larrea said.
Visit ponyboyokc.com